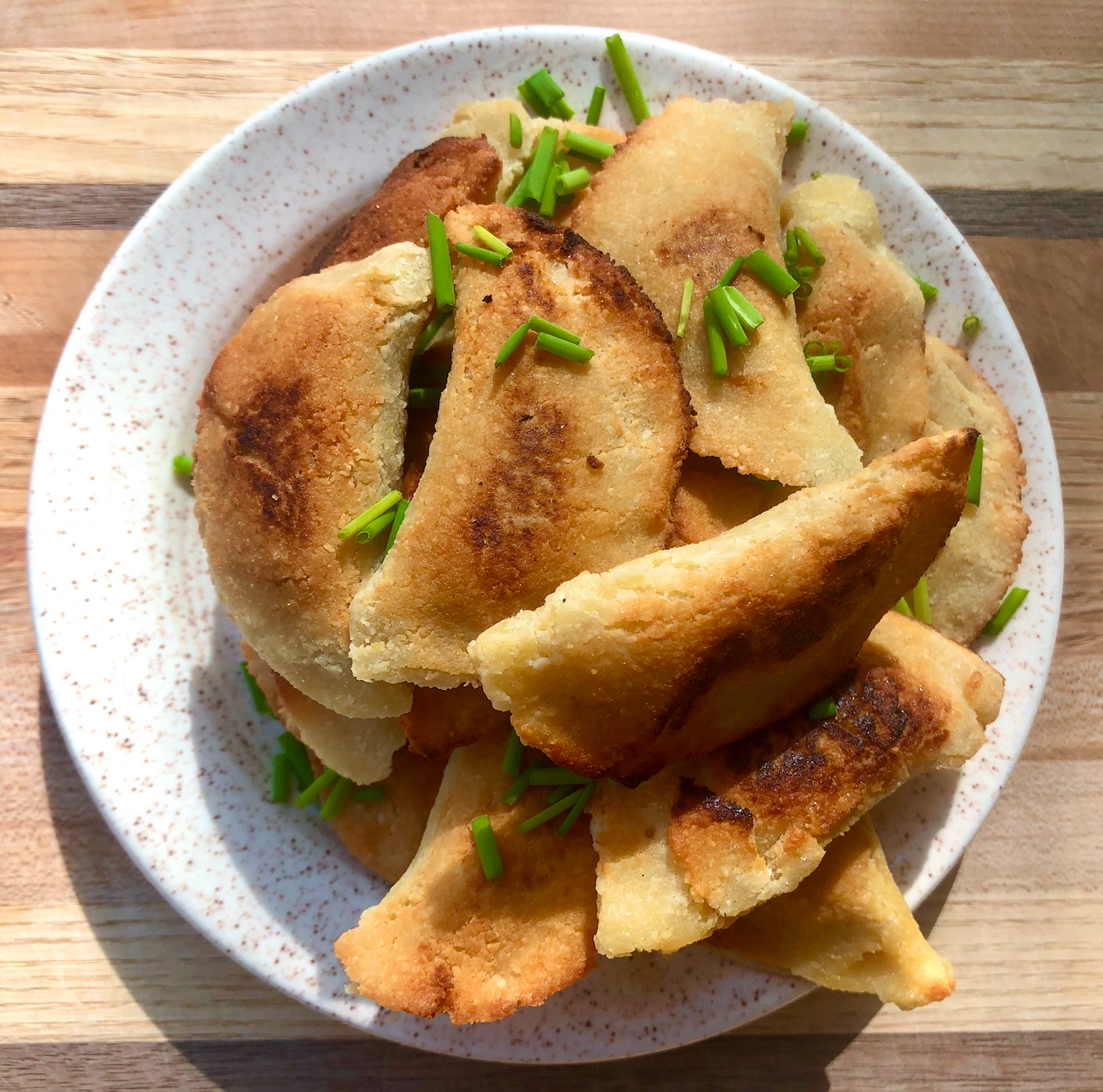 Hello dumpling ;) here is a recipe dump to lift your day and drop the carbs
INGREDIENTS
KETO DOUGH
1 cup almond flour
3 tbsp coconut flour
2 tsp xanthan gum
1 tsp baking powder
1/4 tsp kosher salt
2 tsp apple cider vinegar
3 tsp water, as needed
FILLING
1/2 lb napa cabbage
1/4 sugar snap peas, finely chopped
1/2 cup mushrooms, finely chopped
1/4 cup bean sprouts, finely chopped
3-4 scallion stalks, chopped
handful of chopped minari and chives
3 garlic cloves
3 tbsp coconut aminos
1 tbsp sesame oil
2 tsp rice vinegar
pinch white pepper
2 tbsp avocado oil or coconut oil
DIRECTIONS
KETO DOUGH
Mix the almond flour, coconut flour, xanthan gum, baking powder, and salt in a medium bowl. 
Pour in apple cider vinegar, mix thoroughly. Pour in the lightly beaten egg, mix thoroughly. Pour in the water, mix thoroughly until a ball of dough forms. 
Wrap dough in cling wrap and kneed it for 1-2 minutes. Allow to rest for 10 minutes. 
After 10 minutes, roll out the keto dough until it is very thin. Cut the dough into 2-3" circles.
FILLING
Prepare ingredients. Bring water to a rolling boil in a medium to large saucepan. Add napa cabbage and blanch for 5 minutes. Transfer to a strainer and set aside to cool.
Bring water to a boil in a medium sauce pan and add a steamer basket.  Add sugar snap peas, bean sprouts, and mushrooms. Steam for 10 minutes. 
Once the cabbage has cooled, wring out all excess water with your hands or through cheese cloth. Finely mince.
Combine sugar snap peas, bean sprouts, mushrooms, cabbage, scallions, minari, chives, coconut aminos, sesame oil, rice vinegar, and white pepper in a bowl. Mix to combine and refrigerate for 30 minutes. 
Add the filling to the prepared dough circles, about 1 tsp. While preparing the dumplings, heat 2 tbsp avocado oil or coconut oil in a frying pan over medium heat. 
Once the dumplings are prepared, add them to the hot frying pan. Fry for approx. 2 minutes per side. Enjoy hot!