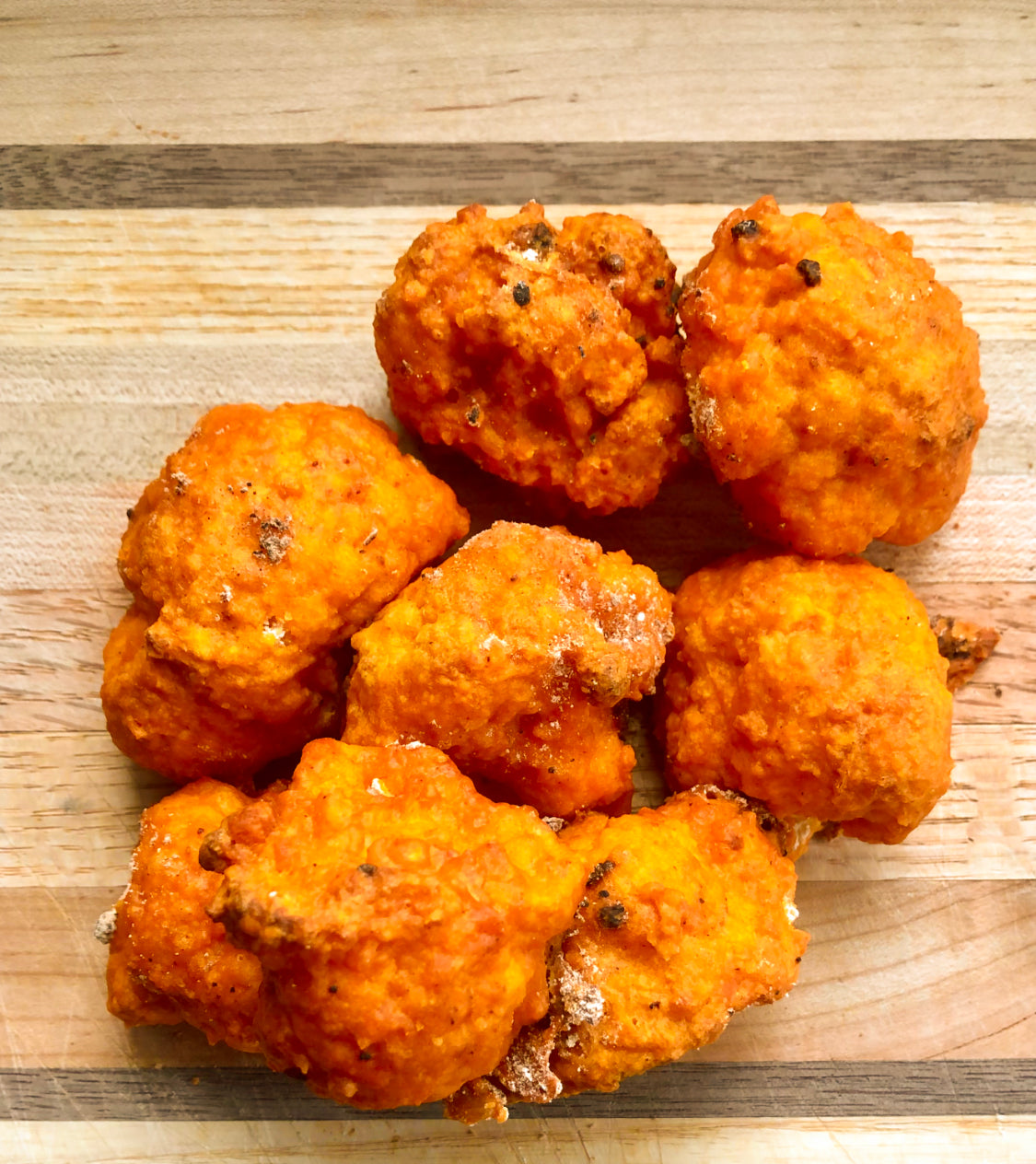 Cauliflower wings are cauliflower AF(= Air Fried). Spice up your game day with these savory vegan cauliflower wings! Every game day needs a little kick ;) 
INGREDIENTS
5 cups cauliflower, chopped into florets
6 cloves garlic, peeled and minced
4 tbsp vegetable oil
1/2 tsp salt

sauce:
1/3 cup hot sauce 
2 tbsp regular butter or coconut oil for vegan, melted
TOOLS
knife, cutting board, mixing bowl, air fryer, microwave safe bowl, spatula
INSTRUCTIONS
Place the cauliflower, garlic, oil, and salt in a mixing bowl. Mix till well combined.
Turn your air fryer to 400 degrees for 20 minute and add the cauliflower, flipping once halfway through. 
While the cauliflower cooks, make the sauce. In a mixing bowl, whisk together the hot sauce, butter, and Worcestershire sauce.
Once the cauliflower is cooked, place in a mixing bowl and pour the hot sauce over the cauliflower. Mix well.
Place the cauliflower back in the air fryer at 400 degrees for 3-4 minutes to let the sauce set.
Serve with desired sauces.
Notes:
If you don't have an air fryer pre-bake the cauliflower with the garlic at 425 degrees for 25 minutes. Then cover in buffalo sauce/butter and bake for an additional 15 minute.