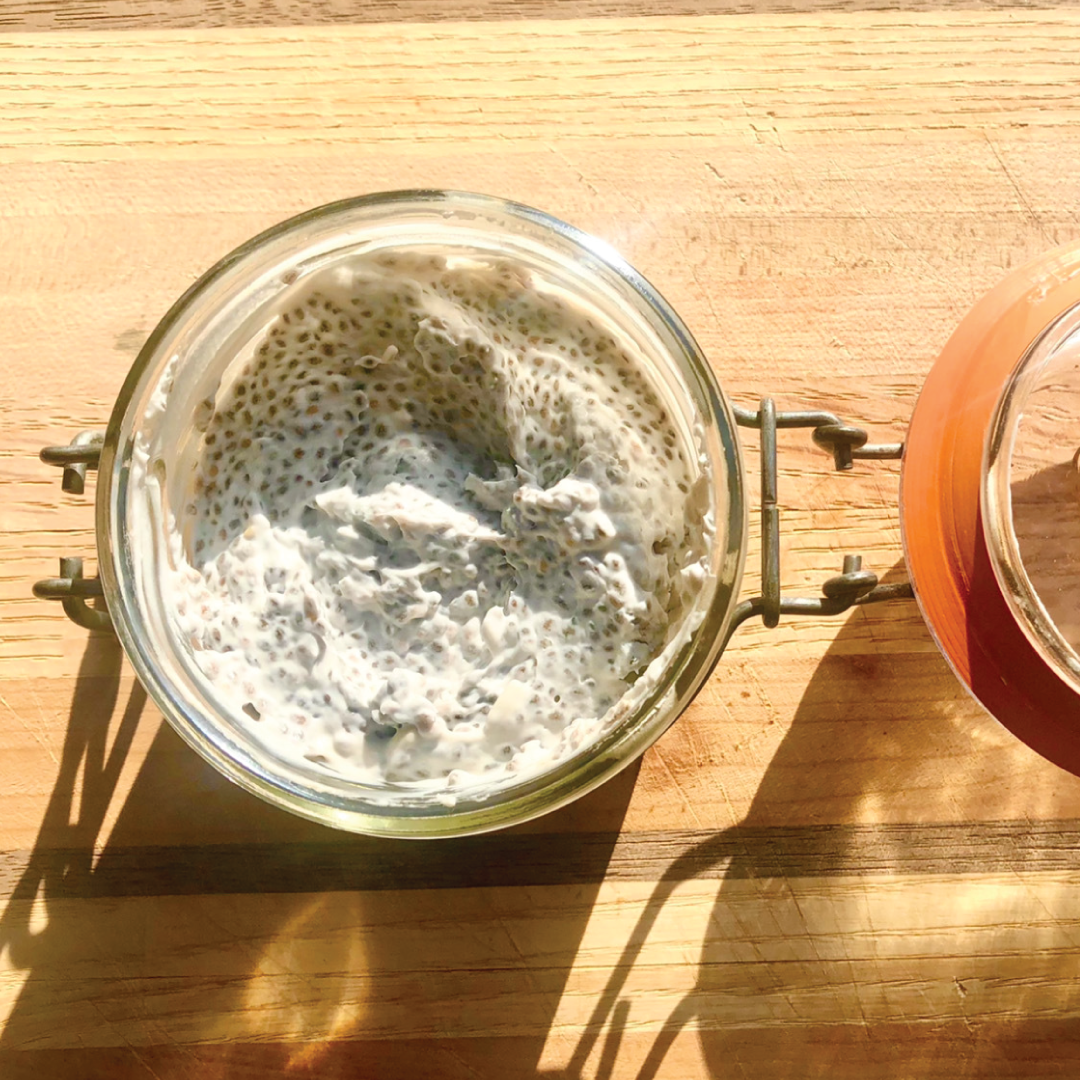 Who called chia pudding? Switch to spicy with zero fake stuff! Let's get gel-ly with this delish chia pudding! we know you're ready to indulge in it with your favorite mix-ins and toppings. ;) NO artificial sweeteners AND it comes completely customizable. it is, *chef's kiss*
INGREDIENTS
1 cup unsweetened coconut milk 
2 tbsp chia seeds 
½ tsp vanilla extract
TOOLS
measuring cups and spoons, container with lid, spoon
INSTRUCTIONS
Mix all ingredients together in a container with a lid
Optionally, add in one of the spice mixtures listed below.
Refrigerate for at least 4-6 hours or until the mixture has gelled. 
Top with our keto granola recipe.
SPICE IT UP!
+ cinnamon + nutmeg + chili powder
+ cayenne + cacao powder
+ ginger + wasabi
+ mint + chili powder
Notes:
If the mixture has not gelled after 6 hours, stir again and refrigerate for another hour.