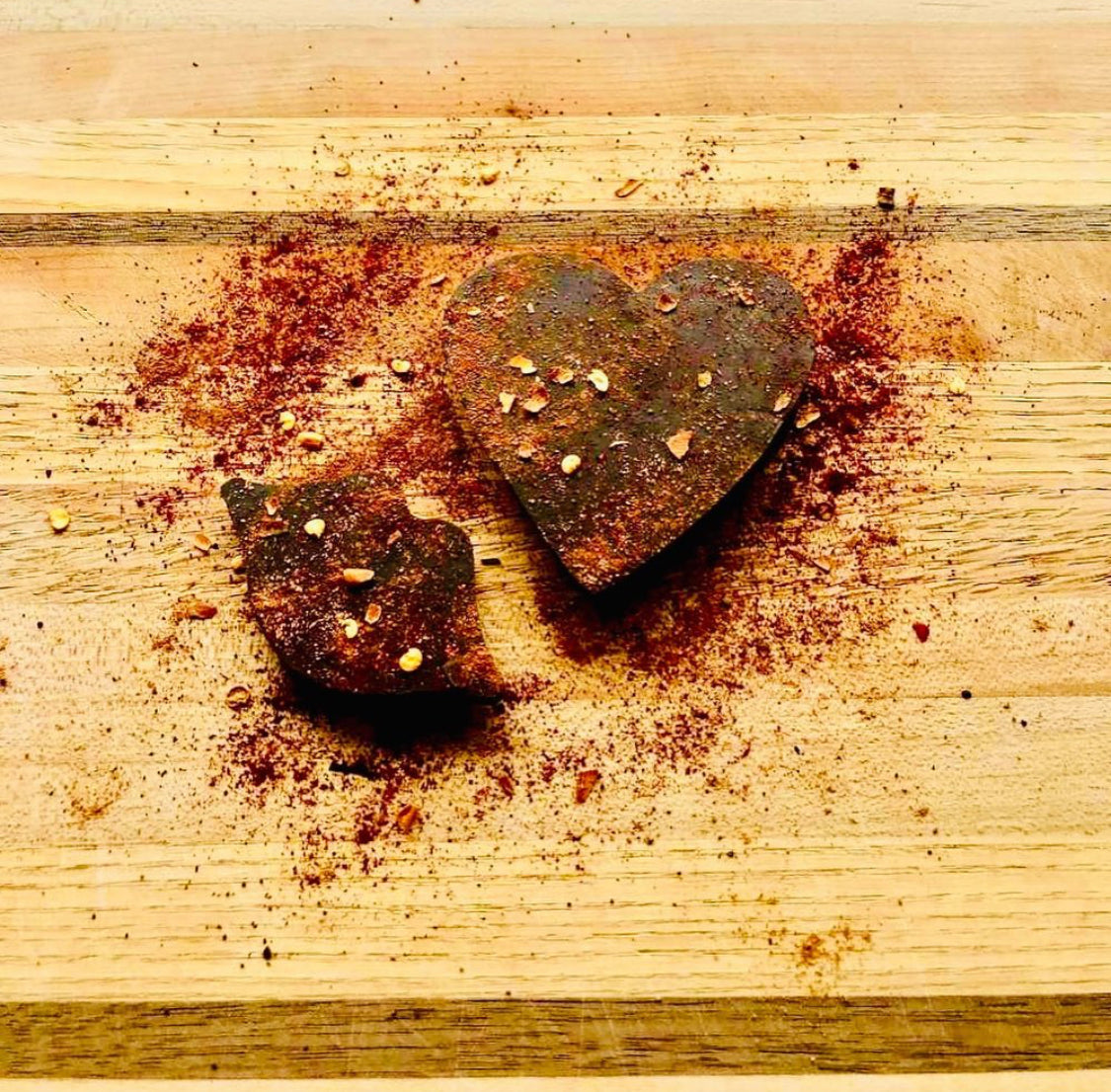 Spice up your Valentine's Day with these Mexican Spiced Chocolates, they'll give you that kick of spice you're looking for ;)
INGREDIENTS
1/2 cup cocoa powder 
1/2 tsp chili powder 
1/4 tsp cinnamon 
1/8 tsp nutmeg 
1 pinch black pepper 
1 pinch fine sea salt 
1 pinch cayenne pepper 
1/4 cup melted cacao butter 
1/4 tsp vanilla extract 
liquid sweetener of choice
TOOLS
small mixing bowl. whisk, microwave safe bowl, spoon, chocolate molds, measuring cups, measuring spoons
DIRECTIONS
In a small mixing bowl, whisk together the cocoa powder, chili powder, cinnamon, nutmeg, black pepper, and sea salt. Set aside.
Melt the cacao butter on high in 30 second increments until fully melted. 
Stir in the vanilla and preferred liquid sweetener.
Add the wet ingredients to the dry ingredients. Stir until smooth.
Pour the mixture into lightly greased chocolate molds. 
Allow to set at room temperature until firm. dust with desired amount of cayenne powder.
Notes:
- you can also use a double broiler method to melt the cacao butter.
- store in an airtight container at room temperature for up to 5 days or in the freezer for up to 3 months.