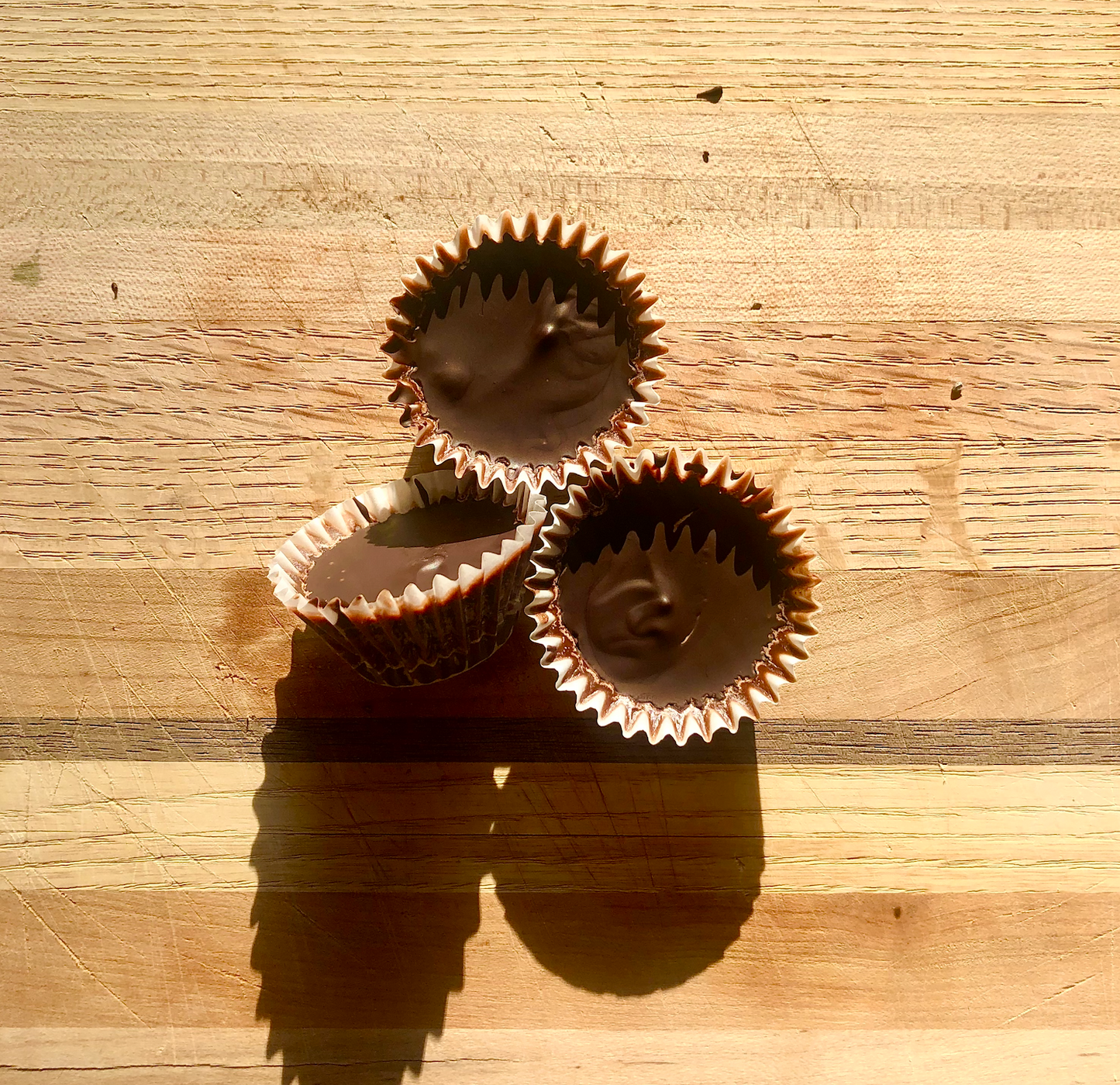 Simply smooth? Chocolate too plain for you? Add a decadent layer of coconut butter - and maybe even spice it up some!
INGREDIENTS
2 cups keto chocolate chips
1/2 tsp coconut oil
1/2 cup to 3/4 cup coconut butter, melted

Optional to spice it up:
1/4 tsp cayenne powder
1/2 tsp cinnamon
1/4 tsp nutmeg
TOOLS
18 count mini muffin tin, mini muffin liners, measuring cups and spoons, small saucepan, spoon
INSTRUCTIONS
Line a 18 count mini muffin tin with mini muffin liner. Set aside.
In a small saucepan, melt your keto chocolate chips and coconut oil. Chocolate is fully melted when the mixture is smooth.
Coat the bottom of the muffin liners with the melted chocolate. You should use about half of the chocolate for this step.
Freeze for 10-15 minutes or until chocolate is firm.
Remove from freezer and drizzle melted coconut butter over top the chocolate. Place back in freezer for another 10-15 minutes. 
Remove from freezer and drizzle the remaining chocolate to create a top layer. Freeze till firm. 
Enjoy once the chocolate is firm. Store in refrigerator.