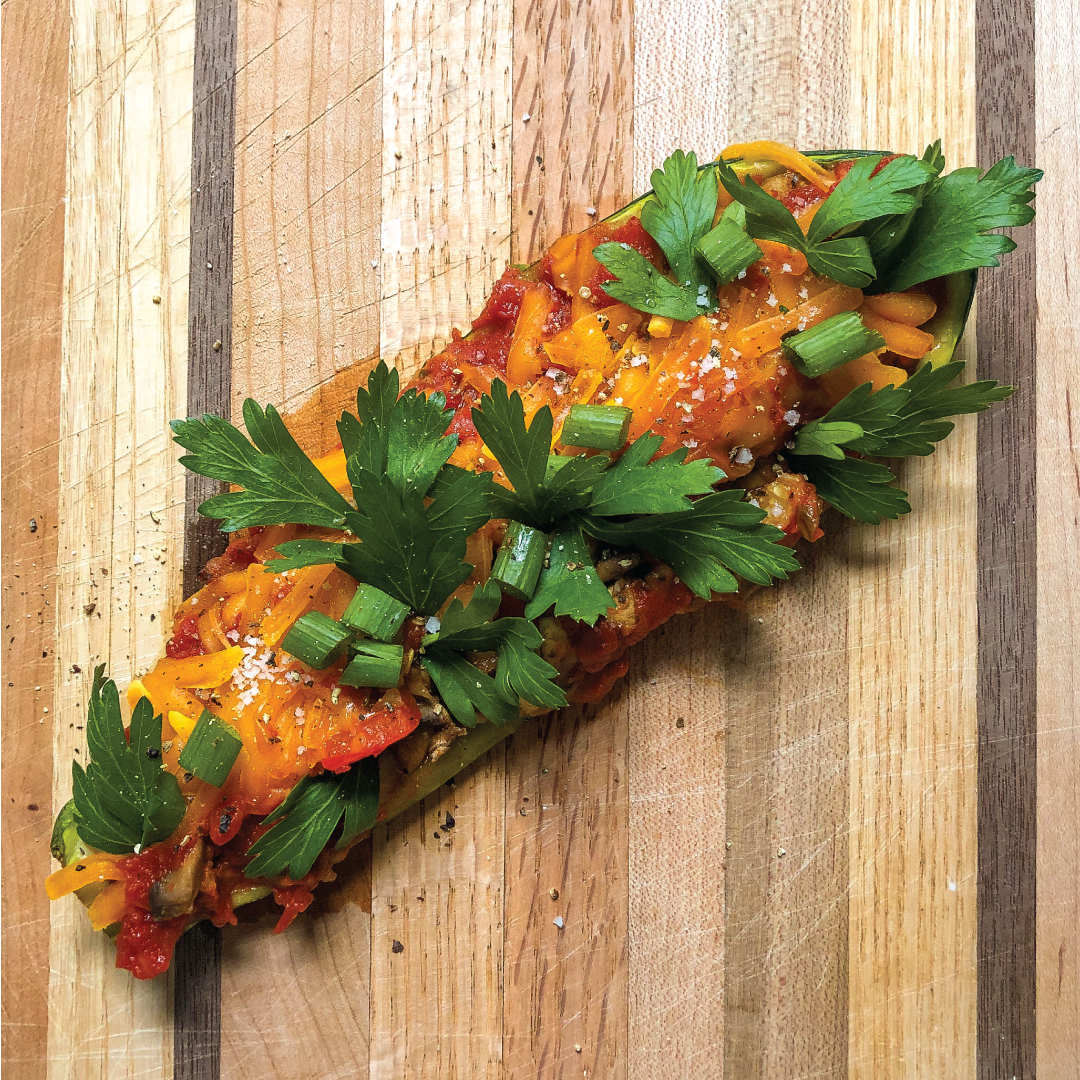 Sail away, sail away .. the keto way ... launching these boats to fill sails and stomachs full, and breaking open the low carb alcohol free champers to celebrate how delish keto life is!
INGREDIENTS
1 green zucchini 
1/4 bell pepper, finely chopped 
4 white button mushrooms, finely chopped 
7 tbsp butter 
1 cup tomato sauce 
3 cups (vegan) shredded cheese, any kind works 
Fresh parsley (optional) 
Scallions (optional)
TOOLS
knife. spoon, cutting board, medium saucepan, baking dish, foil, oven mitts, oven
DIRECTIONS
Preheat the oven to 375 degrees. Slice the zucchini in half, longways. Scoop out the insides. Place on a cutting board and finely chop.
Combine zucchini with bell peppers and white button mushrooms. In a medium saucepan heat butter.
Once melted, add zucchini, bell peppers, and mushrooms. Cook until soft and season as desired.
Remove from heat and place inside the zucchini. Top with tomato sauce and vegan shredded cheese. 
Line a baking dish with foil. Place zucchini in the dish and bake for 45 minutes. 
Once done, top with fresh parsley and scallions. Serve immediately. 
Notes:
A baking dish works best because the high sides stop the zucchini from collapsing but a baking sheet will still work as well.