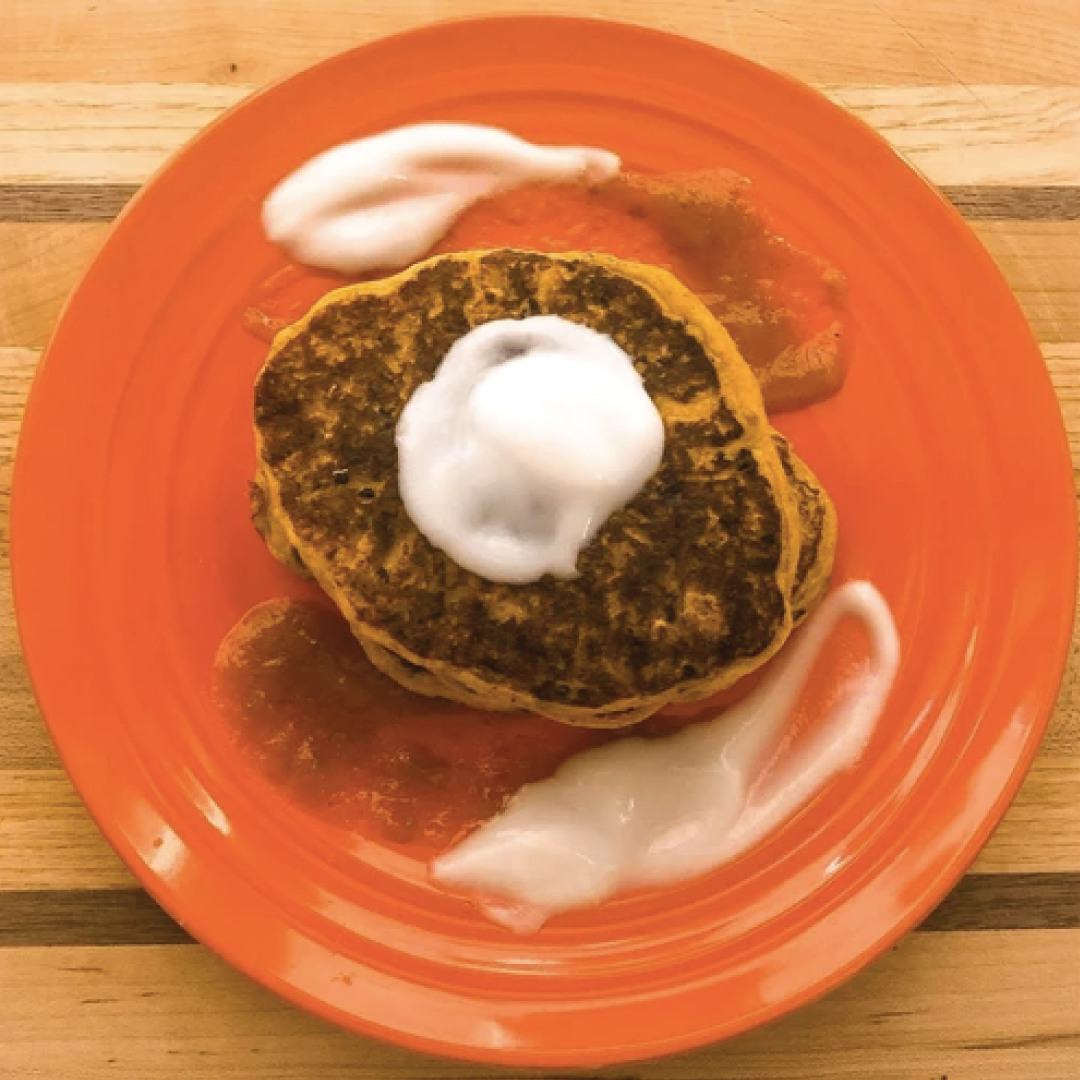 You may think this is just a pancake. You'd be half right. It is a pancake. But there is nothing 'just' about it. It is unfairly good!! The secret? It  is not sweet and has nothing fake in it!! Oh, and it is optimized for keto macros and vegan! You're welcome. It's time to get real and spice up your life ;)
INGREDIENTS
¾ cup almond flour
½ tsp baking powder
1 tsp nigella seeds
½ tsp fennel seeds, crushed
1 tsp ground turmeric
1 tsp ground coriander
1 tsp Kashmiri red chili powder or regular chili powder
1 handful fresh parsley, chopped
1 tsp salt
¾ cup or 5.29 ounces coconut milk yogurt + extra to serve
sunflower oil, for fryingc
chutney, to serve

TOOLS
sifter, measuring cups, easuring spoons, knife, cutting board, frying pan/pancake pan, cheese cloth
INSTRUCTIONS:
Sift the flour and baking powder into a large mixing bowl. Add all the spices, fresh parsley, and salt. Mix well.
In a separate bowl, whisk yogurt with 100ml water, then pour into spiced flour mixture.
Slowly add another 50ml water, stirring to blend. Leave to rest for 20 minutes.
Heat a frying pan over medium heat. Brush evenly with sunflower oil.
Pour in half a ladleful of batter, immediately spreading with the back of the ladle to form a pancake.
Cook 2-3 minutes, then brush a little more oil on the top, flip and cook for another 2-3 minutes. Pancake is done when fluffy and cooked on both sides.
Repeat with remaining batter, wrap pancakes in cheese cloth to keep warm.
Serve with a dollop of coconut milk yogurt and/or chutney.
Notes:
Dried coriander won't work as a replacement for fresh coriander. Instead substitute another fresh herb, such as parsley.